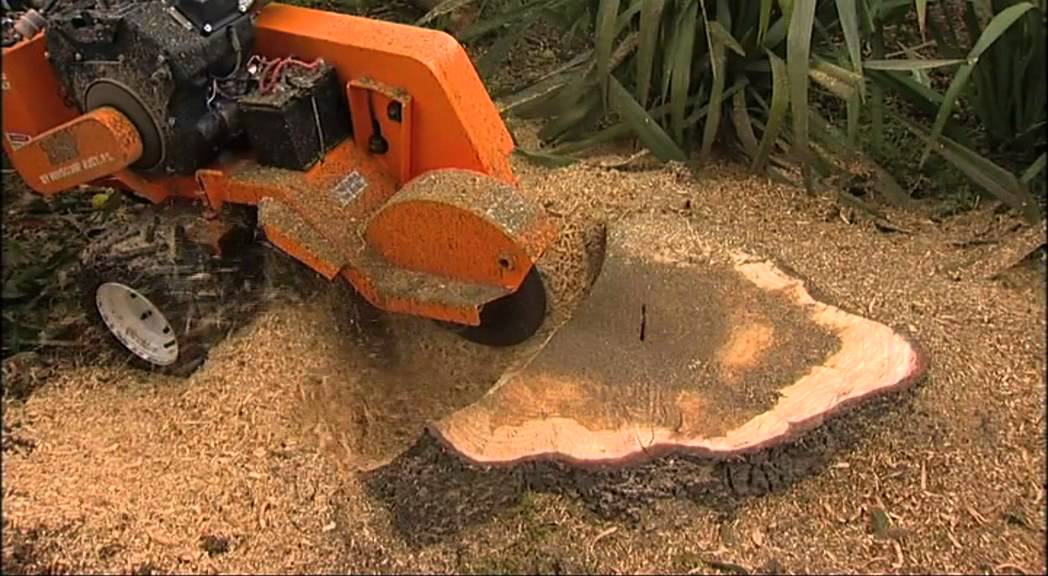 If you have a large garden, chances are at some point you'll want to cut down trees. This could be because a tree has died or you want to do some landscaping.
Unless you use a tree surgeon who'll remove the stump, you'll have to do it yourself. This is a job that's notoriously hard, requiring specialised machinery.
Depending on the size of your tree, a stump can take up a big space in your garden, making it look unsightly. With large oaks or tall fir trees removing stumps can leave a massive size hole.
If you leave a tree stump in the ground you risk the spread of root disease or fungus. You'll also have less space to do any landscaping work you may have planned.
The best way to get rid of them is to hire a tree surgeon. It's a lot safer than trying to it yourself, However, if you want to give it a go, stump grinding is the best way. This is not to be undertaken lightly as stump grinders can be very dangerous.
A stump grinder is a petrol power tool that cuts away tree stumps using a circular cutting wheel. The wheel has fixed carbide teeth and is extremely hazardous unless you know what you're doing.
The wheel is controlled by hydraulic pump cylinders which push it into the stump. If you plan to do stump grinding yourself you'll need safety goggles, ear protectors, PPE and steel boots.
You can hire stump grinders, so you wouldn't need to buy one. If you've only got one or two stumps to remove, hiring for the day is a cheaper alternative.
Before you start work you'll need to remove any rocks or large stones from around the stump, as these could damage or break the teeth.
If you want to speed up the job, cut the stump as close to the ground as possible. You would need a chainsaw to do this.
Using the hydraulic leaver raise the grinder wheel a few inches above the stump. Drive the machine forward and carefully lower the cutting wheel into the stump by about 3 inches.
Move the wheel from side to side, cutting away at the wood. After you've gone down a few inches raise the cutting wheel.
Drive forward and repeat the process until the stump has gone and you're left with a hole full of wood chips. Use these as mulch, or ground covering.
However, if all that seems like too much trouble, call
Brian

on
01664 900044
and we can do the work for you.